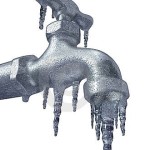 While winter officially starts on December 21, 2016, the Farmers' Almanac predictions point to some snow and cold conditions in mid-November in the Northeast!  Be proactive, not reactive!  Call us today to schedule a winterization of your home.
Winterization includes:
Shut off water supply to house
Open all faucets interior and exterior
Blow out supply lines with compressed air
Install RV type antifreeze in all drains and toilets
Saran wrap toilets to prevent evaporation
Drain hot water heater
Shut off gas main(If the home is to be unheated)
Shut off the main circuit breaker (If desired)
Check to insure all windows and doors are locked
Un-plug all appliances & electronics.
Screen any exterior vents to prevent insect or rodent entry
Click here for pricing or call us for a quote.