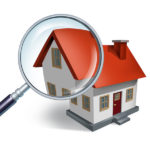 Inspect exterior & grounds for signs of problems 
Inspect perimeter of home & property for signs of trespassing and damage.    
Ensure all gates and outbuildings are locked & secure
Check & clear debris off porches and drive way.
Insect / animal / vermin infestation 
Visible sprinkler malfunction – dry or flooding 
Signs of forced entry – damage to doors or windows    Accumulated papers or mail – forward if needed 
Trash cans in/out
Storm damage – trees, windows, screens, roof 
Test all outdoor lighting- replace bulbs when necessary. 
Interior Inspections Include:                                    
Secure all windows and doors – report unlocked
Check for water infiltration and plumbing leaks 
Look for signs of insect or vermin presence 
Evaluate AC/Heat operation based on settings 
Run water to sink drain traps – prevent sewer gas 
Check all rooms, enclosed areas and garage 
Rotate light timers if used / alternate lights on
Packages starting at $45/month.